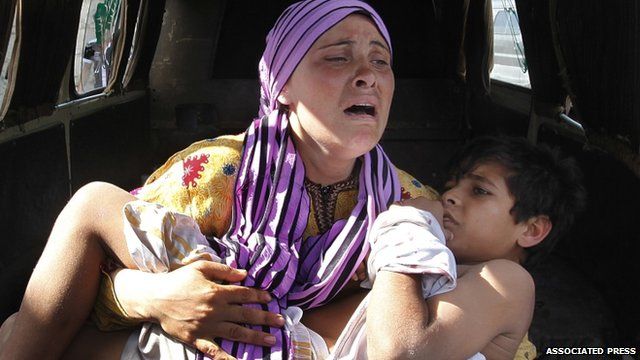 Children of Syria face malnutrition, disease and trauma
13 March 2013 Last updated at 15:16 GMT
A report by Save the Children has warned that as many as two million children trapped in Syria are facing malnutrition, disease and trauma.
The Syrian conflict has already claimed 70 000 lives.
Nicole Itano from the charity Save the Children recently returned from camps in neighbouring Jordan and told BBC Radio 5 live's Morning Reports about the situation in Syria for children.