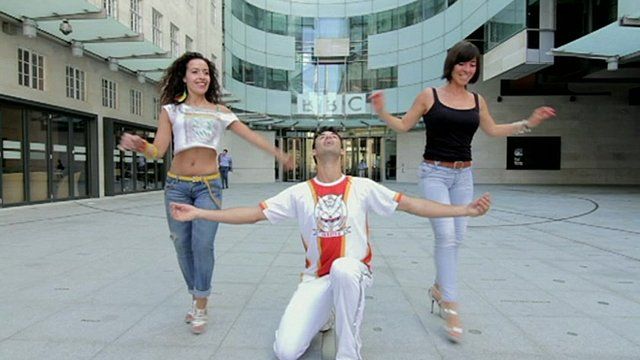 Brazilian samba rhythms come to Olympics closing ceremony
7 August 2012 Last updated at 13:44 BST
Brazil will showcase its multicultural roots in an eight-minute presentation at the end of the Olympic Games closing ceremony on Sunday 12 August when London hands the Olympic flag over to Rio - the host of the 2016 Games.
Details of the show are being kept under wraps, but the BBC has contacted three of the volunteer samba dancers who will be taking part in the event and, surprisingly, they do not come from Brazil.
Orkidea Lima - from Portugal, Chris Bicourt - from Britain, and Ivelina Dzhantova - from Bulgaria, say the samba rhythm may have been born in Brazil, but is now "a citizen of the world".
In front of BBC's New Broadcasting House in central London they showed off some of the moves that helped them win through in a very competitive selection process.