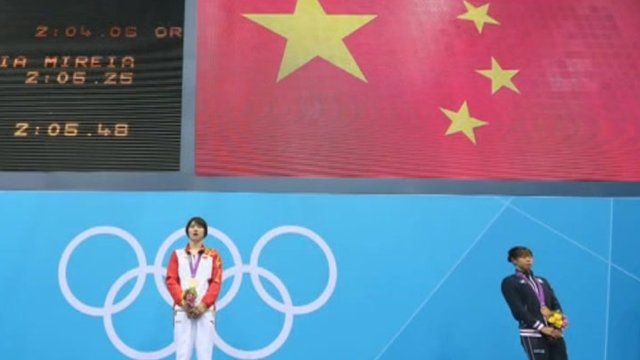 A look into China's obsession with Olympic Gold
2 August 2012 Last updated at 23:16 BST
China's determination to take the most gold medals at the Olympics has taken a knock in the wake of disqualification for its badminton team and the loss of the track cycling gold.
In Beijing, where the authorities believe only first place is worth having, more people are starting to ask if the philosophy of gold above all else costs too high a price.
John Sudworth reports from Beijing.