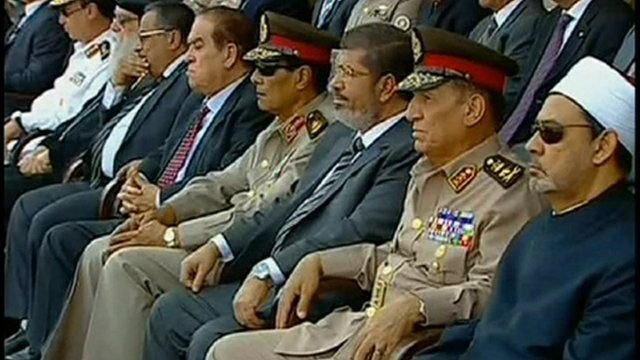 Egypt military 'warns' President Mursi over parliament decision
10 July 2012 Last updated at 03:11 BST
Egypt's military council has said the decision to dissolve the country's parliament must be upheld, after new President Mohammed Mursi ordered the assembly to reopen.
The military closed parliament last month after a court ruling.
Its latest intervention is seen by some as a challenge and warning to the president, sworn in barely a week ago.
Jon Leyne reports from Cairo.