Pakistan murder: Khalil Dale family 'shocked'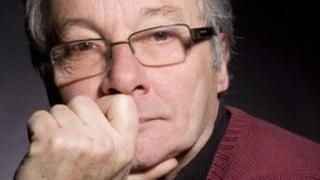 The family of murdered British aid worker Khalil Dale have said they are "shocked and saddened beyond comprehension" following his death.
Mr Dale, 60, was kidnapped in Quetta, Pakistan, in January, and his body was found in the town on Sunday.
In a statement his family spoke of the "senseless and brutal way in which our beloved Khalil was murdered".
The UK government and the International Committee of the Red Cross (ICRC) have said every effort was made to free him.
'Support and kindness'
The family statement came from Mr Dale's brother Ian, his friends Zia and Dora and his fiancee Anne.
"During Khalil's abduction and following his death, there has been an overwhelming flood of support, kindness and love from all corners of the globe, and we are very humbled and grateful for this empathy and solidarity," they said.
"In particular, we wish to thank the Red Cross and Red Crescent family across the world for their support and for their focus throughout on Khalil's safe release.
"We have been with them throughout this ordeal, and we know they share our grief."
Mr Dale's body was found in an orchard with a note saying he had been killed by the Taliban.
He had been beheaded, and the note said he had been killed because the ICRC did not pay a ransom, local police said.
The family statement described Mr Dale as "amongst the most gentle, most kind and most loving person we have ever known".
It added: "We do not wish to see the inhumanity and brutality of his death debase the memories we have of Khalil".
Muslim convert
ICRC spokesman Sean Maguire said the organisation had been in touch with Mr Dale's captors "a number of times".
And Foreign Secretary William Hague said "tireless efforts" had been carried out in an attempt to secure his release and that the British government "has worked closely with the Red Cross throughout".
Pakistan's High Commissioner to the UK, Wajid Shamsul Hasan, said Mr Dale's killing was a "dastardly act" by "barbaric terrorists".
British Prime Minister David Cameron described the murder as "shocking and merciless".
Mr Dale, a Muslim convert originally named Ken, was born in York and raised in Manchester. He lived in Dumfries, south-west Scotland, since 1974.
After qualifying as a nurse in the UK, he worked in humanitarian aid for 30 years in places such as Somalia, Afghanistan, Iran and Iraq.
His final posting was as a health programme manager in Pakistan for the Red Cross.