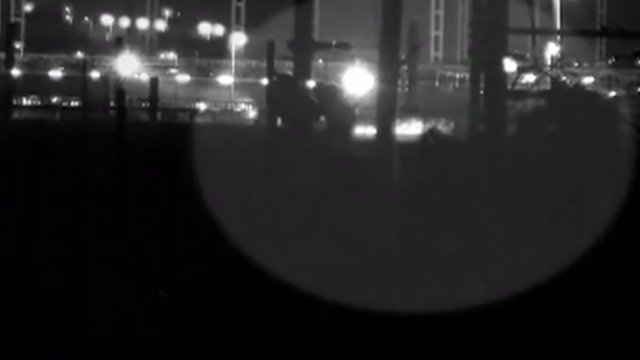 Footage shows migrants scaling Channel Tunnel fence
28 July 2015 Last updated at 18:41 BST
Some 2,000 migrants tried to enter the Channel Tunnel terminal in Calais on Monday night in an attempt to reach the UK, operator Eurotunnel has said.
Eurotunnel is facing a daily struggle with migrants who attempt to smuggle themselves into Britain, sometimes with fatal consequences.
The BBC's Peter Whittlesea was watching as some migrants scaled a huge fence to try to reach the tunnel.