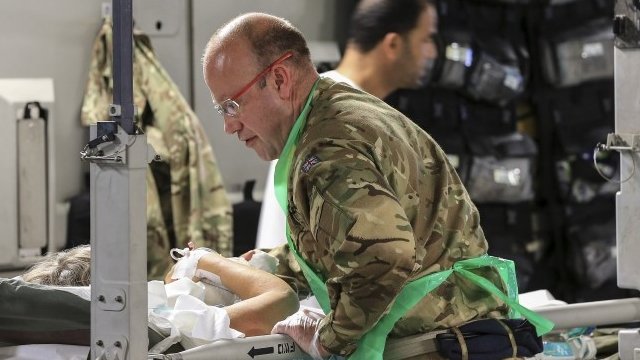 Tunisia attack: Injured Britons flown home by RAF
30 June 2015 Last updated at 14:55 BST
Four British tourists seriously injured in the Tunisian beach attack have been flown back to the UK by the RAF.
Twenty-one Britons have been identified as victims, with nine more believed to among the dead, Downing Street said.
The government says all those hurt at the resort near Sousse on Friday will be brought home in the coming hours.
Ben Brown reports.