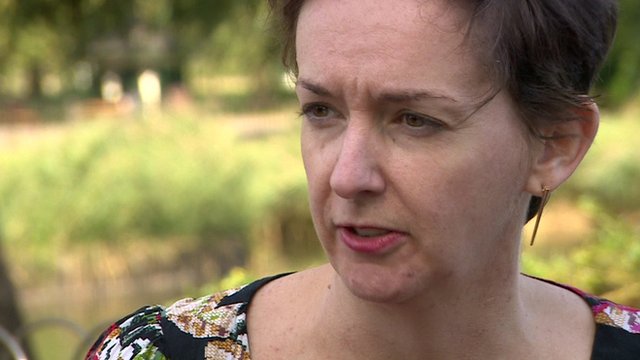 Ebola nurse Pauline Cafferkey in 'serious' condition
9 October 2015 Last updated at 13:34 BST
Pauline Cafferkey, the British nurse who contracted Ebola in Sierra Leone, is said to be in a "serious condition" after being readmitted to hospital.
Doctors say it is because of an "unusual late complication".
Ms Cafferkey has been taken to the special isolation unit at the Royal Free Hospital in London, where she was treated for Ebola last year.
Doctors say she is not thought to be contagious and that the risk to the public is "very low".
Jane Dreaper reports.