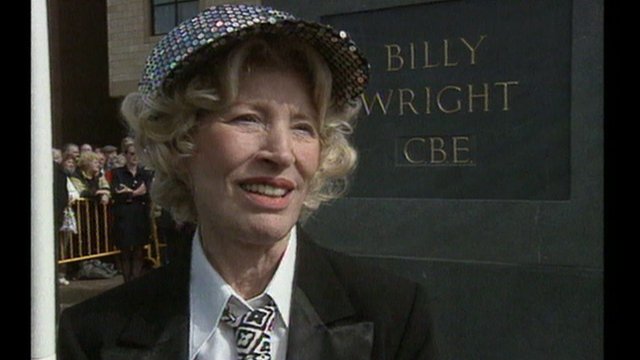 Joy Beverley: Wolverhampton Wanderers FC pays tribute
1 September 2015 Last updated at 18:47 BST
Flags are flying at half-mast at Wolverhampton Wanderers Football Club in memory of Joy Beverley who was married to the club's legendary captain, Billy Wright.
The singer, one third of the vocal harmony group The Beverley Sisters, has died aged 91.
She married the former England captain in 1958, and was a regular visitor to Molineux where, in 1996, she unveiled a statue of her late husband.
Wolves historian John Hendley, said the glamorous pair were the Beckhams of their day.
Footage of The Beverley Sisters and Billy Wright courtesy of British Pathé.