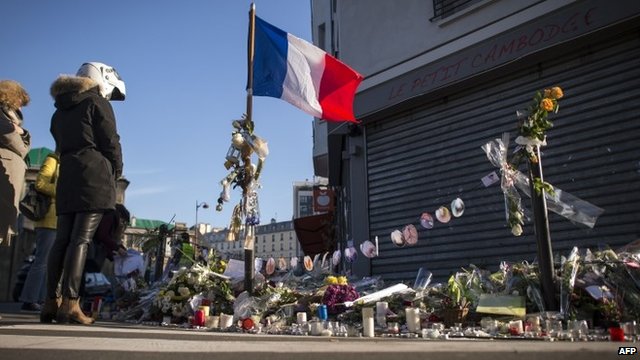 Paris attacks: France to hold service to remember 130 dead
27 November 2015 Last updated at 06:39 GMT
France will hold a national memorial service on Friday morning for the 130 people killed in the gun and bomb attacks in Paris on 13 November.
A minute's silence will be observed and the names of those who died will be read out at the ceremony, which will be attended by 1,000 people including President Hollande, survivors and victims' families.
The BBC's Thomas Fessy reports from Paris.