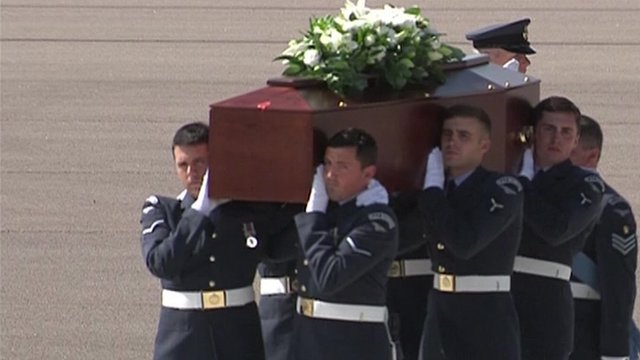 Tunisia attack: Final British victims returned to UK
4 July 2015 Last updated at 17:51 BST
The final five bodies of British victims killed in the Tunisia beach attack have returned to the UK.
Lisa Burbidge, who was in her 60s, from Whickham, Gateshead, Stuart Cullen, 52, from Lowestoft, Christopher Dyer, 32, from Watford, Bruce Wilkinson, 72, from Goole, East Riding and Claire Windass, 54, from Hull were repatriated on Saturday.
Meanwhile the funeral for one of the three Irish victims, Lorna Carty, has taken place in County Meath.
Nick Higham reports.