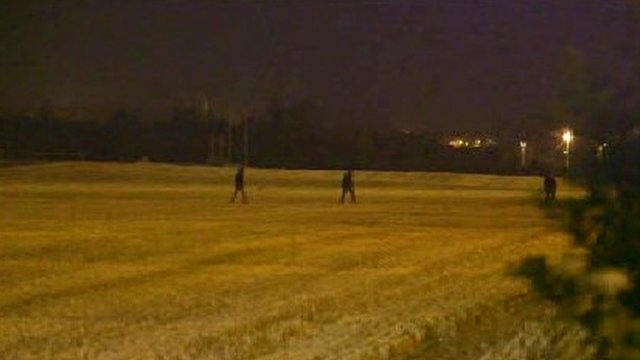 Calais migrants: Man dies as 1,500 try to enter Channel Tunnel
29 July 2015 Last updated at 14:19 BST
A man has died as at least 1,500 migrants tried to enter the Channel Tunnel in Calais on Tuesday night, French police have said.
It came as David Cameron pledged that the UK government would do everything it could to combat the crisis.
The man is the ninth to die at the Channel Tunnel terminal this summer.
Robert Hall reports.