Forty new academic posts for Swansea University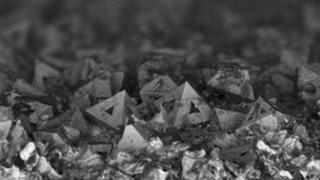 Forty new academic jobs are being created at Swansea University with £2.5m of funding for research into new coatings for materials.
The UK government money will go towards setting up a centre which will train researchers in how to develop new practical coatings for products.
New coatings on steel and glass could allow buildings to generate, store and release their own energy.
More durable coins and smart packaging would also be developed.
The new centre, called Coated2, will open in September 2015.
Dr James Sullivan, director of Coated2, said the news was a boost for the university and its research partners.
He added: "It recognises that here at Swansea we have a team with an international reputation for their work on coatings and materials.
"This work, which covers everything from reducing corrosion to improving energy efficiency, is playing an important part in tackling some of the major issues of our time, such as energy supply and sustainability.
"The project will not only spur the growth of new products and industries but also train the leaders of industry for the future."
The new jobs have been announced by UK Science Minister David Willetts and the centre is one of 19 centres for doctoral training that will be opening for 900 students.