Swansea University research scoops Bill and Melinda Gates Foundation grant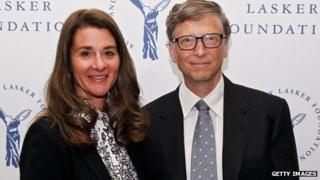 Research helping to combat sleeping sickness in Africa has scooped $100,000 (£60,000) from the billionaire philanthropists Bill and Melinda Gates.
The Bill and Melinda Gates Foundation will support Prof Paul Dyson's work at Swansea University.
Sleeping sickness, which can be fatal, is carried by the tsetse fly and affects humans and animals in Africa.
About 100,000 new cases are reported annually and 60 million people live at risk of infection.
Prof Dyson's research will look at using bacteria in the gut of the tsetse fly to neutralise the effect of parasites that cause sleeping sickness.
The charitable foundation, set up by the Microsoft founder, has offered support under its $100m (£60m) Grand Challenges Explorations funding programme.
Prof Dyson of the university's college of medicine, said it would enable them in collaboration with the Liverpool School of Tropical Medicine "to develop and test the technology on a small scale in the next 18 months".
The research team says sleeping sickness is a major public health problem in central Africa, especially in the Democratic Republic of Congo, Angola and south Sudan, where basic community health and social infrastructure have broken down.
Launched in 2008, over 850 people in more than 50 countries have received grants from the programme.
The Bill and Melinda Gates Foundation has already given away nearly $30bn of the couple's fortune and there are tens of billions more in the pipeline.