Cruise business to close Swansea call centre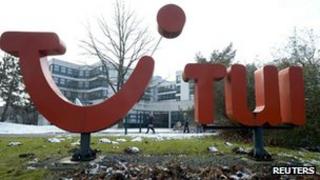 The company that runs holiday brands Thomson and First Choice is to close its Swansea call centre with the loss of 48 jobs.
TUI UK & Ireland said the posts were in its cruise support and sales team at its office in Mariner Street.
The firm said it now planned to handle sales calls through its network of retail shops, while its Luton office would take over support services.
However, TUI's 18-strong payroll team in Swansea remains unaffected.
"This is a difficult decision and the welfare of the employees impacted is our priority," said Kathryn Ward, retail and financial service director for TUI.
"We are committed to working through and validating our proposals with them and then subject to that, ensuring that we consider suitable alternative employment within the organisation whilst maintaining the excellent service our customers expect from us."
TUI UK & Ireland is the largest leisure travel company in the UK, employing 17,000 people, and is part of the worldwide TUI Travel group based in Germany.
The company said the roles affected by the Swansea announcement were 34 full-time staff at the CruiseDeals sales centre, and 14 members of the the Thomson and Island Cruise support team.
TUI said it had now begun an official 45-day consultation with the staff.