PRA: 100 Swansea jobs created as company expands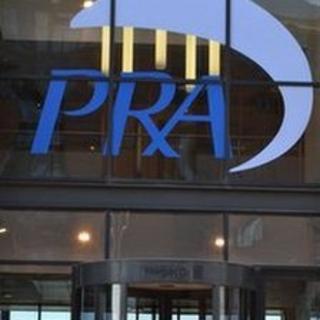 An expansion of a clinical research company in Swansea will create 100 jobs, according to the firm.
US company PRA is doubling the number of its employees in the city following £1.29m of Welsh government support.
A multilingual help desk will be set up leading to more jobs collecting and managing scientific data.
Economy Minister Edwina Hart said PRA was a "strategically important company" within life sciences - a sector with "high growth potential".
The North Carolina-based firm currently employs 100 people to collect, analyse and interpret data from clinical trials.
The expansion will double the size of the company's office - which has moved to the Swansea waterfront development SA1 - and will increase the number of staff to 200.
Mrs Hart said a number of other locations were under consideration for the expansion but the Welsh government's financial support helped secure it for Swansea.
Steve Powell, PRA executive vice-president, said the investment would mean "significant job creation and support for the local economy".
He said the company had a long history with the city.
"The Swansea office is one of the core hubs for us within PRA. We started in Swansea in 1996 with what was then a Welsh Development Agency grant - grew the office from five people to now over 100 people," said Mr Powell, who works at the company's US headquarters, but is from Aberdare in the Cynon Valley.
"This new grant will allow us to take that next step to grow to 200, providing opportunities for the local university structure to provide us the talent that we have here."
PRA currently employs more than 5,000 employees in more than 50 global offices, collecting data on drug trials across the world, and helping get those new drugs approved.
"What we focus on in Swansea is the collection and management of the data from those trials, managing safety and efficacy profiles of the drugs and the trials that we are running, ensuring that the data is collected, managed and presented to regulatory bodies around the world.
"We are really focused on the biology sector, the medical sector, mathematics as a background for the data management. Lots of people in lots of different fields are able to come into the clinical trial research area and get great career paths like myself."