Restaurant manager Alexia Myring jailed over fraud and theft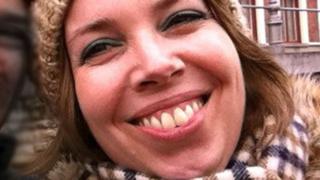 A manager who stole and defrauded a popular city bistro to fuel her lavish lifestyle has been jailed.
Alexia Myring, 38, of Cardiff, was £30,000 in debt when she made refunds to her own and her husband's credit cards while working as general manager at the Cameo in Pontcanna.
At one point she even blamed two colleagues, forcing them to quit.
Myring was jailed for six months at Cardiff Crown Court after admitting theft and fraud totalling £6,146.
The court heard, Myring left a city restaurant she had co-owned, the Potted Pig, after suffering stress and anxiety.
But shortly afterwards, based on the good reputation she had earned herself, she was approached by Cameo owner Huw Davies who offered her a job as general manager.
After taking a month off to travel to the United States to get married, Myring began working at Cameo in July.
Soon after she suggested Mr Davies changed the tills.
"At her recommendation, a new till system was installed," Tom Roberts, prosecuting, said.
"But shortly after that Huw Davies started having concerns."
Discrepancies in the takings appeared but no one suspected Myring as she deflected suspicion from herself and pointed the finger at her fellow colleagues.
"Within weeks of her starting work we became very concerned that our cash flow was not right," Mr Davies told the court.
'Total trust'
"Alexia reassured us that she had the expertise to get the bottom of it.
"We put our total trust in her."
But after two male members of staff left, money was still going missing.
Mr Davies went on: "We were suffering abundant and significant losses - we were totally guided by Alex.
"She assured us that she could pinpoint where these losses were appearing and on her advice we stopped giving shifts to a previously trusted member of staff.
"We were so concerned at the cash and stock losses that I was having daily face-to-faces with her. At one of these Alex suggested that we sack the entire team and start again from scratch."
But after employing a professional stocktaker, it was discovered refunds had been made to Myring's husband's card in chunks of £800, £928, £945 and £999 last summer.
Between November and January refunds were made to her credit card in sums of £756, £463 and £645. Another refund of £400 was made to a third bank card.
In February this year, Myring stole £210 from a Cameo customer and later claimed the woman had not paid her entire bill.
Adam Sharp, defending, said Myring had shown "shame and regret" over her crimes which lacked "sophistication".
"The process of spiralling debts and considerable mental anguish led her down this course," said Mr Sharp.
"Her fall from grace is a particularly catastrophic one."
But in sentencing, Judge Tom Crowther QC said Myring saw the bistro as an "easy mark" to the "sacrifice of other colleagues".
"You chose to deal with your stress with a month-long gastronomic tour of the US - it's no wonder debts amounted in that way," he said.