Sapa aluminium workers in Bedwas await job news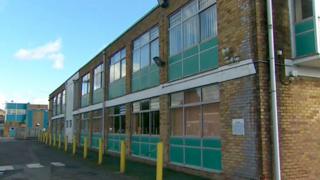 Workers at an aluminium plant near Caerphilly are waiting to see if their jobs are still at risk as the official consultation on its closure ends.
Sapa Aluminium began talks with its 132 employees at Bedwas last month.
The firm has blamed the move on "significant changes" in market conditions and the need to stay competitive.
Earlier this month Business Minister Edwina Hart said talks were to continue in the hope of saving the site.
In a letter to assembly members on 3 December she said her officials had been told by Sapa management that negotiations will continue beyond the end of the 45-day consultation period "for as long as is necessary".
"My officials outlined the key areas of support available to the company in order to safeguard and maintain an operation at Bedwas," Mrs Hart wrote.
Alternatives sought
"The company confirmed that they will consider the offer of potential Welsh government assistance and will regularly appraise my officials of any key developments."
Making the announcement of the possible closure last month, Sapa said it would work to provide opportunities for future employment for staff if the plant shuts.
Alan Couturier, managing director of Sapa UK, said: "We recognise the impact that this announcement will have on our colleagues at Bedwas.
"We very much hope that we can find alternatives to the proposal to close and will put every effort into doing so."
But the union Unite described the news as a "body blow" to the workforce.
The company opened the Bedwas plant in 1971.