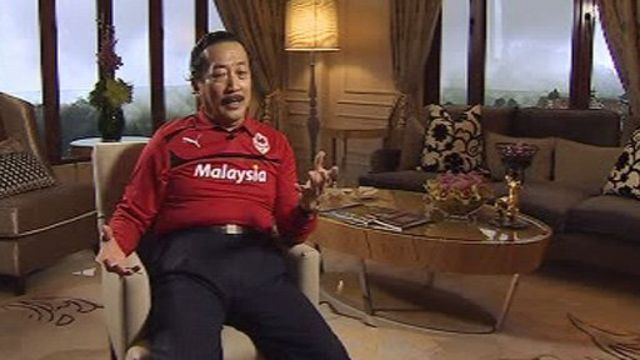 Vincent Tan: Cardiff City's Malaysian vision in red
28 February 2013 Last updated at 10:06 GMT
The Malaysian owner of Cardiff City has spoken publicly for the first time about how he hopes to turn the club into a force in Asia.
In an exclusive interview with BBC Wales, Vincent Tan says he'll spend up to £25m on new players if the team makes it to the Premier League. But he also warns he could sell up if the fans are rude to him.
But who is Vincent Tan and what else has he got planned for the club? BBC Wales' business correspondent Nick Servini has been to Malaysia to find out.