First plastic surgery professor appointed in Swansea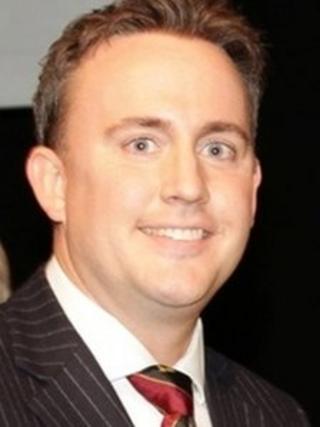 A leading doctor in the treatment of victims of burns has been named Wales' first professor of plastic surgery.
Iain Whitaker is taking up the new post as chair of plastic and reconstructive surgery in Wales.
It will see him work at both Swansea University College of Medicine and the Welsh Centre for Burns and Plastic Surgery in the city.
The new professor is currently working on how stem cell technology can help in treating burns.
"My current research interests lie in the field of regenerative medicine, which, simply put, means growing tissues in the laboratory with the aim of safely implanting them when the body cannot heal itself," he explained.
Prof Whitaker has worked in plastic surgery in the USA and Australia, after initially learning his craft at the Welsh burns centre at Swansea's Morriston Hospital.
Award winner
In 2011, he was appointed as a honorary professor at Swansea University, before working in Melbourne after being awarded the Rowan Nick's fellowship fellowship by the Royal Australasian College of Surgeons.
The fellowship is regarded as one of the most highly prized international awards for surgical leadership.
The new appointment has been warmly welcomed by both the medical school and the Abertawe Bro Morganwg University Health Board (ABMUHB).
Professor Keith Lloyd, head of the College of Medicine said: "Iain's appointment shows how the College of Medicine is seeking to work more closely with the NHS in areas of shared strength and expertise."
The chief executive of the ABMUHB, Paul Roberts, added:"Professor Whitaker's appointment to the University Health Board is an exciting development and further strengthens our partnership with the University.
"His research will no doubt be of great benefit to our patients in the future."