Newport shooting: IPCC looks at Gwent Police contact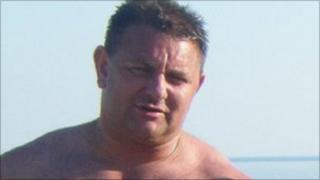 An investigation is being launched into contact between Gwent Police, a gunman and his family, after he shot his wife and two others in a Newport hair salon.
The Independent Police Complaints Commission (IPCC) will examine any previous interaction between police and Darren Williams.
He shot and injured his estranged wife and two others at Carol-Ann's salon, Malpas Road, last Friday.
His body was later found at Brynglas woods.
In a statement the IPCC said it had decided "to independently investigate Gwent Police's interactions with Darren Williams and his family.
"Following the shooting incident on 19 August in Malpas Road, Newport, involving Mr Williams, Gwent Police referred this matter to the IPCC.
"The IPCC will look at any previous contacts between the force and the Williams family."
His estranged wife Rachel, 37, is being treated at Morriston Hospital, Swansea, after being shot with a double-barreled shotgun.
Rebounding shots also hit two other customers, one of them widow Connie Evans, 92, who tried to confront Mr Williams.
Armed police found the gunman's body after a six-hour search.
Following his death, it emerged Mr Williams was jailed for four months in 2004 after police discovered what was described as an arsenal of weapons at his home in Newport.
It included a stun gun, a .22 pistol, a machete, a hunting knife, canisters of CS gas and bullets.