Post-16 education and training guarantee for young people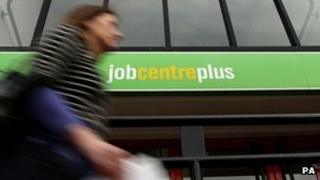 Young people in Wales not in work, training or education are to be guaranteed places in post-16 education.
Ministers said 'lead workers' would support those likely to become disengaged from education and training.
Deputy Skills and Technology Minister Ken Skates told AMs the scheme would give every young person "the chance to achieve their full potential".
Among 16 to 18 year-olds in Wales, 10% are currently not in employment, education or training, so-called Neets.
The new programme is intended to be available across Wales by September 2015 and run by local councils.
Mr Skates said young people would be given support through school, further education or training and on into employment by better co-ordination between careers advisers, youth workers, learning coaches and voluntary bodies and others who could help.
"It's so important that our young people stay on in some form of education and training so they can gain the skills they need to find employment in the future," he said.
"If we're to get to grips with this issue, then we need a focused, coordinated approach to identify those who are most at risk of falling through the cracks ensuring that they have the right support and training as they make that important transition into work.
"By allocating a lead worker to the most at risk young people and putting forward our new offer of a Youth Guarantee (of post-16 education and training places) we will be able to ensure that every young person in Wales has the opportunity to achieve their full potential."