Regeneration investment fund on hold pending inquiry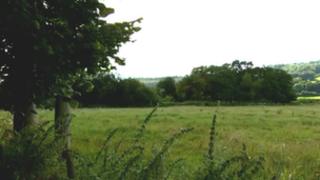 The Welsh government has suspended a regeneration investment fund worth tens of millions of pounds and launched two internal investigations.
The Regeneration Investment Fund for Wales (RIFW) was already the subject of an inquiry into the sale of publicly-owned land worth more than £20m.
Opposition AMs were concerned there was no competitive bidding process.
The fund's only public investment so far has been a £13m redevelopment of Neath town centre.
A Welsh government spokeswoman said the Neath project, which will include shops and a new multi-storey car park, will go ahead. Work is due to start this year.
Eight other projects are in the pipeline for funding.
In a statement on Thursday, Regeneration Minister Huw Lewis said he was commissioning investigations into RIFW to minimise disruption to projects being supported by the fund.
An investigation by the public spending watchdog, the Wales Audit Office (WAO), is already underway.
Concerns about the fund were first raised by opposition AMs after 16 plots of land around Wales were sold off for £22m without a competitive bidding process.
The money raised was used to fund RIFW, which operates at arm's length from the Welsh government and is also backed by EU money.
The land was bought by a Guernsey-registered company called South Wales Land Developments Ltd in March.
Land near Cardiff was sold weeks before a report was published by the local council on potential housing sites which could have boosted its value.
'Claw back'
The Welsh government has previously said that the sale included "claw back" arrangements in case the land rose in value.
The claw back contracts mean the taxpayer will share in any large increase in the price of the land due to planning decisions.
Of the reviews announced by Mr Lewis on Thursday, one will look at the way the sale of land was handled by the fund, while the second review will look at the running of the fund itself, and to see what can be done to resume its operations.
Welsh Conservative opposition leader Andrew RT Davies said: "I think for regeneration it's a real concern because the projects that had bid for the funds are in complete suspension.
"They don't know whether to go ahead, what their future is going to be."
He said AMs had been prevented from questioning ministers about the latest development as the Welsh government's statement issued on Thursday night came on the eve of the assembly's mid-term recess.
"Once again the Welsh Labour government is found wanting," he said.
Last September the WAO said an initial investigation had "identified a number of questions and concerns" which warranted a further in-depth audit investigation.