Census 2011: South Wales Valleys rank bottom for health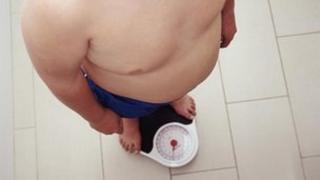 Five of the 10 areas where people feel the least healthy in the whole of England and Wales are in the south Wales valleys, the 2011 census shows.
People were asked to report their health, with Cardiff emerging as the healthiest place with 81.4% happy.
The Welsh capital was one of only three local authority areas in Wales to show an improvement over the last 10 years.
Of Wales' 22 councils, Blaenau Gwent had the lowest proportion of people who thought their health was good at 72.6%.
Merthyr Tydfil was second from bottom at 73%. Neath Port Talbot, Rhondda Cynon Taff and Caerphilly were also in the list of the least healthy in England and Wales.
By comparison, 81.4% of people in Cardiff said they were in good health and it is thought a younger population partly explains the city's apparent healthy status.
The 2011 census also revealed health had improved in only three local authority areas in 10 years. It improved by a margin of less than one per cent in Cardiff, Swansea and Wrexham.
'Deprivation'
Professor Dave Adamson, an expert on regeneration at Glamorgan University who has advised the Welsh government, said poor health was commonly found in deprived areas.
He said: "In the broadest sense it's linked to deprivation and all the cultural things such as diet and they don't expect to be well - they take poor health for granted.
"It's a feature of deprived communities globally you might say, but certainly the evidence is there across the UK."
He said health problems associated with poor diets, such as obesity and diabetes, were growing.
Last week UK minister Anna Soubry said children from poor backgrounds were more likely to be overweight.
Prof Adamson added: "There is an element of truth in it. The obesity figures do coincide quite significantly with poverty figures but it's not an exclusive relationship.
"It's because of the high dependency on high starch, high calorific cheap foods."
The census found more than 360,000 people in Wales were limited in their daily activities because of a health problem or disability.
The council wards with the highest proportion of people who were limited "a lot" were Cymmer, Gwynfi and Sandfields West in Neath Port Talbot, and Maerdy in Rhondda Cynon Taf - all at 22% of the population.
By contrast, in the Menai ward in Bangor, Gwynedd, just 2% of the population said they were limited.