Grant boost for Welsh speech recognition system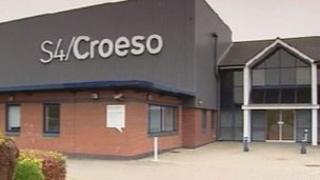 The development of speech recognition technology for the Welsh language has been boosted by a new grant.
Developers at Bangor University say getting computers to understand spoken Welsh is a challenge.
The £56,000 grant from the Welsh government and S4C will go towards developing a more sophisticated system.
First Minister Carwyn Jones said such technology was needed to ensure the Welsh language flourished in the 21st Century.
The development by Bangor University's language technology unit was inspired by a comment from a blind delegate at an event to launch the unit's disability terminology dictionary in 2001.
Delyth Prys, the unit's head, said the man had commented that there was a need for far more than standard terminology and what was truly needed was a computer that spoke Welsh.
"We sought funding to develop text resources for speech, where the computer can vocalise Welsh text, and that was a great success," she said.
"After that people asked to be able to speak Welsh to the computer, but that was far more difficult to deliver."
She added that the £56,000 grant would be used to develop a voice management system, and a large spoken database, to create a more sophisticated system.
Elin Morris, the corporate and commercial director of Welsh language broadcaster S4C, said the the technology would be beneficial in several ways.
"The technology will have the potential to open doors to the use of Welsh on a range of digital platforms, such as smart televisions, archiving digital content and smart telephone services," she said.
The Welsh government said it sees the development as a way to make sure the language is used.
"To ensure that the Welsh language flourishes in the 21st Century we have to make sure that Welsh language technology and digital medial are easily accessible," said First Minister Carwyn Jones.