The Last Hundred Days is Wales Book of the Year in English language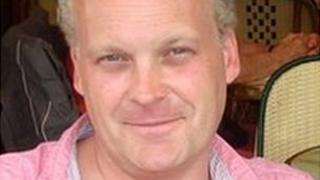 A novel set in a Romania undergoing massive changes in 1989 has been announced as the English-language Wales Book of the Year winner.
Patrick McGuinness's The Last Hundred Days shows a city struggling to survive an intense moment in its history.
Welsh-language Book of the Year winner is Jon Gower with his novel Y Storiwr (The Story Teller).
Categories in poetry, fiction and creative non-fiction were introduced for the first time this year.
Three titles were short listed in each category in both Welsh and English.
Best creative non-fiction winner is Richard Gwyn with The Vagabond's Breakfast, whilst Gwyneth Lewis won the Roland Mathias poetry award.
Philip Gross, a former Book of the Year winner, topped the people's choice category with his book of poetry Deep Field.
The winners were announced in Cardiff on Thursday evening.
Lleucu Siencyn, the chief executive of Literature Wales, which stages the event, said it had been nice to reward a wider range of authors this year due to the introduction of the different categories.
"I'd like to congratulate all the other authors too," she said.
"Reaching the shortlist is quite an achievement, and the excellent volumes on the list reflects the high standard in the world of Welsh publishing today."
The job of reading next year's entrants has already begun. The name of the judges for Book of the Year 2013 will be announced in October.