John Gizzi: Serious crimes prevention order imposed by judge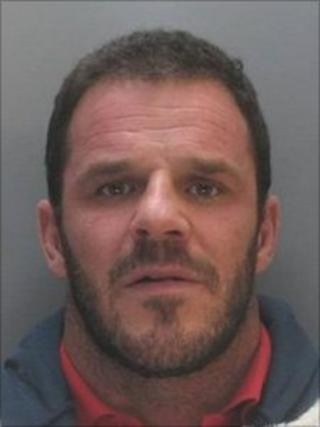 A judge has made a north Wales criminal the subject of a serious crimes prevention order to restrict his activities on his release from prison.
Judge Merfyn Hughes QC, sitting at Mold Crown Court, said that John Gizzi, 41, needed "the most serious and stringent management" to prevent his reoffending.
The order will come into effect when Gizzi, from Abergele, is released from jail which expected to be in May 2015.
Among other things, it limits the amount of cash he can possess to £500.
During Friday's hearing, his lawyers argued his parole licence conditions would be sufficient to manage Gizzi on his release.
Judge Hughes said that he had heard evidence at an earlier hearing that Gizzi was released from prison in March 2009 and that his licence expired in June that year.
But in August 2009 he became involved in a conspiracy, playing a primary role at the heart of the conspiracy, to supply cocaine and for which he is currently serving a jail sentence.
Over an eight month period wholesale supplies of cocaine into North Wales took place.
Mobile phone
Judge Hughes said he believed the order was necessary and proportionate.
A breach would mean a sentence of up to five years compared to 28 days if he were to breach the conditions.
But Judge Hughes, the senior presiding judge for north Wales, said that in seven years' experience as a member of the parole board, he had never seen licence conditions as detailed as those in the prevention order, which was formally made in Gizzi's absence.
The detailed order against Gizzi means he can only have one current account, one savings account and one credit card account which must be in his own name and which must be within the UK.
He must register those accounts with the police.
Gizzi must not use anyone else's accounts or have interest in any other third party accounts.
The order restricts him to one mobile phone, one SIM card and one number, one computer equipped with email software and one land-line telephone at home and at a workplace.
He will not be able to use a hire or leased vehicle without telling police in advance why he needs it and how long for, and to provide the make and registration details.
The order bans him from possessing any drug manufacturing equipment or chemicals used as cutting agents.
And he must register his address or any other address he uses for more than seven.