All schools in Flintshire to have 20mph zones outside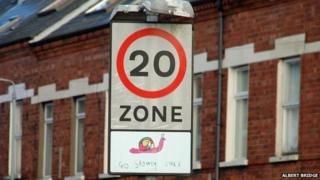 All schools in Flintshire will have a 20mph speed limit outside after the county council was given the go-ahead by the Welsh government.
Work to put up new signs will begin in the next few days and will be finished before schools reopen after the summer holiday.
The council's deputy leader, Bernie Attridge, said: "This is a major step forward in protecting the safety of our children."
The move will cost about £50,000.