Creative Foods sells Flint ready meal factory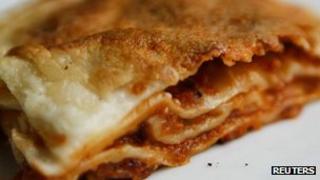 A Flintshire ready meals factory which had been threatened with closure has been saved.
A total of 142 jobs were in jeopardy after Creative Foods announced last month its factory on Flint's Aber industrial estate might not be viable.
But now the firm has announced the business will be sold to another company, David Wood Baking, which is due to take over in June.
Creative Foods is part of the Brakes group.
Its divisional director, Ranald Forbes, said the company was pleased it had found a buyer to retain the plant as a going concern.
David Wood Baking is a Leeds-based company making a range of frozen "bake off" and craft bakery products from six sites around the UK.
It supplies a number of retailers including Tesco, Asda, Sainsbury's and other supermarket chains.
Delyn MP David Hanson, who has been closely involved in talks to keep the factory open, said: "It's really excellent news that Creative Foods has been bought.
"It's great news for the workforce. This is all due to strenuous efforts to reach a deal by a large number of people, including Flintshire council.
"I hope now that the business can go from strength to strength."