Wrexham identifies potential north Wales prison sites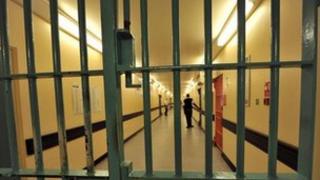 Two potential sites for a so-called super prison in north Wales have been identified in Wrexham.
They are Kingmoor Park and the Firestone site, both on Wrexham Industrial Estate.
North Wales was selected as a priority area for a huge prison capable of housing more than 2,000 inmates and suitable sites are being drawn up.
Councils, health officials and emergency services in the region have already welcomed the proposals.
Welsh Secretary David Jones has said he will press the case in the UK government cabinet.
Wrexham councillor Neil Rogers said the authority had provided two sites for consideration by the Ministry of Justice (MoJ), which both fit the criteria it set out.
"Having a prison in Wrexham would bring enormous economic advantages to the area.
"It would also be of significant benefit to prisoners who come from the surrounding area who will be able to see family and friends more often."
North Wales is on a shortlist of three for the prison alongside London and north west England.
In February, the North Wales Regional Leadership Board - which includes bodies such as council leaders and emergency services - said the size of the proposed prison means it must serve north Wales and parts of north west England and the West Midlands.
An MoJ spokesperson said: "The Ministry of Justice wrote to a number of local authorities requesting information on potential sites suitable for a new prison.
"No decisions on the future site have been made."