Dee cockler apprentice Wayne Bradley in father's footsteps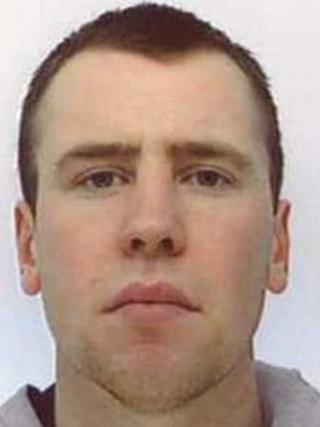 The first apprentice cockler to qualify for a full licence under a scheme to bring new blood into the industry is following in his father's footsteps.
Wayne Bradley, 26, from Holywell, Flintshire, started his apprenticeship in 2009.
He will join his father, also Wayne, on the Dee Estuary's cockle beds.
The apprenticeship scheme was started by the Environment Agency Wales (EAW) to encourage people into the industry and to allow them to gain experience.
The fifth cockle season on the Dee Estuary, off the Flintshire coast, is now open.
'Delicate balance'
In 2009, EAW introduced three apprentice licences after a review into sustainable fishing in the estuary.
Mr Bradley, the first of the three apprentices to qualify, said: "My dad is a fisherman, so taking part in this cockling apprenticeship really appealed to me.
"I've been working in a factory for the past 10 years and I really wanted to do something different.
"Now I've got my full licence, I'm looking forward to getting out on the River Dee and getting on with the work.
"I know I'll enjoy it and I'm even happy to put up with the weather."
Skills and knowledge
EAW has issued 50 licences, which it claims is enough to provide a sustainable income for six months a year without "disturbing the delicate balance of this important area for wildlife".
Last year, more than 1,250 tonnes cockles were harvested in the Dee Estuary, with an estimated market value of £2.5m.
David Edwell of EAW said: "We've worked hard to create a sustainable fishery that supports the incomes of local people and at the same time protects the future stocks of the cockles.
"In order to secure the future of the fishery, it's vital that the skills and knowledge of experienced cocklers is passed down to the next generation.
"By bringing new blood into the industry we can ensure the legacy of the cocklers continues."