Royal Welsh: New chief's plans as spring festival starts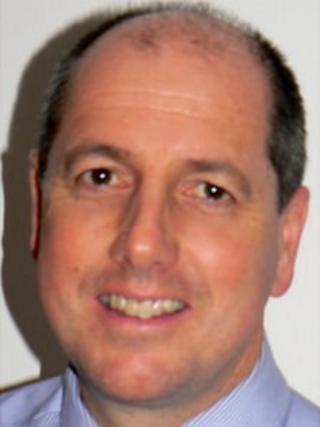 The new chief executive of the society which runs Wales' major agricultural attraction, the Royal Welsh Show, is taking charge of his first event.
The Royal Welsh Spring Festival is at Llanelwedd, Powys, this weekend.
Steve Hughson, a former police chief, wants to build on the success and traditions of the Royal Welsh Agricultural Society (RWAS).
He will also look at boosting income by using its showground more and develop social media.
Mr Hughson said he wanted to use the society's buildings and other facilities to attract a wide range of outdoor and indoor events and to examine spending to make the site more efficient.
"The RWAS has been very successful and has been very strong," he said.
"The traditions, the featured county structure we have, the army of volunteers and the board of directors: it's been hugely successful and popular and I don't want to change that.
"But there is an opportunity to take the society forward. For example, the way it communicates by using modern technologies and social media such as Facebook, Twitter.
"There are also opportunities to improve the way in which we exploit these platforms to improve the way in which we market the society and the opportunity the site presents.
"I believe the society should show leadership with the agricultural sector and in new technologies."
Mr Hughson said there was no reason why the site could not stage a variety of events from sport and weddings to music concerts.
"To be sustainable we need to grow as costs increase," Mr Hughson added. "It costs £2.7m to put on the summer show (the Royal Welsh) and we need to earn more or become more efficient - that's the challenge."
Following the recent heavy snow which resulted in the loss of hundreds of lambs and ewes in parts of Wales, Mr Hughson said he hoped farmers would come and enjoy this weekend's festival.
"The RWAS has expressed its support for the farming community through the difficult time it has faced in recent months," he said.
"Agriculture is the backbone of the society and we need to make sure we support each other through challenging times."
The spring festival has a record 340 classes this year and is expected to attract 20,000 visitors.
Mr Hughson, a farmer's son from Newbridge-on-Wye, near Rhayader, replaced David Walters as RWAS chief executive in March.
He retired as commander of Dyfed-Powys Police's four divisions on 6 February after a 30-year career, which also took in the Metropolitan Police.