Welshpool carnival cancelled after Diamond Jubilee clash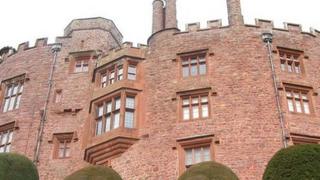 A popular annual carnival in Powys has been cancelled because it clashes with the Queen's Diamond Jubilee celebrations.
Welshpool carnival is normally held on the last Monday in May, which is traditionally a bank holiday.
This year the spring bank holiday has been switched to 4 June for the jubilee, and so had the carnival.
But organisers have agreed to cancel the 2012 event after it clashed with a celebration at nearby Powis Castle.
The carnival has been an annual event in Welshpool since it was revived in the 1960s.
Its president and chairman Tegwyn Evans, the former president of the Football Association of Wales, said: "We really had no choice.
"With it being a jubilee year it was always going to be difficult to compete with the event at Powis Castle, and we've accepted that.
"We tried to switch dates and hold it on the other bank holiday on 7 May, but we couldn't get a parade licence from the police and Powys County Council.
"We looked at holding the carnival on the August bank holiday, but people who normally take part, such as vintage tractor owners, were already booked for other events."
It is understood the town council will hold a meeting at the end of the month to discuss the carnival, but Mr Evans said it was unlikely the decision to cancel would be reversed.
Powis Castle and Welshpool Town Council are organising a Diamond Jubilee celebration on the castle lawns on 4 June.