Welsh ex-pats societies concerned over younger members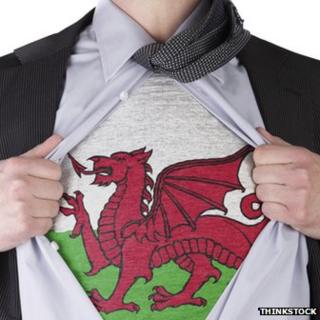 Welsh ex-pat societies in England say they are increasingly concerned about the future because they struggle to attract younger members.
Research by the BBC's Newyddion 9 programme suggests a 20% drop in membership over the last 10 years.
Liverpool Welsh Society vice-president Dr John Williams said: "Unfortunately we're losing that generation between 21 and 50 years old."
But one society in Surrey said it had seen numbers rise in the same period.
The programme contacted 20 Welsh groups outside London, receiving responses from 11 and they reported an average drop of 20% in membership between 2004 and 2014.
Sheffield & District Cambrian Society saw a drop from 110 members in 2004 to 70 in 2014.
New members
Chester Welsh Society numbers fell from 82 to 50 in the same period.
Liverpool Welsh Society figures remained stable during that time, although Dr Williams said there had been a drive to boost numbers.
"We have tried. We have a website, we're on Facebook... it's easier to go back to Wales. Many Welsh people commute into Liverpool now."
However, Eryl Shaw from the Woking Welsh Society in Surrey said they were having a more positive experience, with membership up from 65 to 75 in 10 years.
"We are continuing to attract new members from young professionals to the retired," he said.
"Attendance at meetings is high and increasing, and members enjoy a variety of activities, especially the food related ones."