Hope admits killing Cardiff student Aamir Siddiqi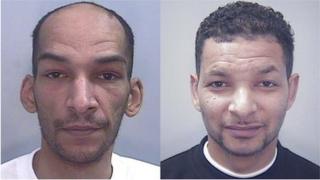 An incompetent hitman convicted of murdering Cardiff teenager Aamir Siddiqi has admitted he was the killer.
But Ben Hope told the Appeal Court that jailed accomplice Jason Richards had nothing to do with murdering the 17-year-old in April 2010.
The student was stabbed to death when killers called at the wrong house in the Roath Park area of the city.
Hope is appealing his 40-year-sentence, while Richards wants his conviction quashed, at the hearing in Cardiff.
Hope and Richards were convicted of killing Aamir Siddiqi in February 2013 at Cardiff Crown Court and handed life prison terms. They had also denied and two separate counts of the attempted murder of his parents, but were convicted unanimously of all charges.
The pair's trial had heard how they had been paid £1,000 to kill another man over over an unpaid debt.
But the two masked killers, who were both high on drugs, turned up at the wrong house in a neighbouring street.
They stabbed the sixth former to death when he answered the door to them, expecting a visit from his Koran teacher.
The pair howled like wolves as they killed the student and injured his mother, the original trial heard.
Sentencing the pair, Judge Mr Justice Royce said: "If you die in jail, few will shed a tear and many will say it will be more than deserved."
On Friday, Hope admitted his part in the murder for the first time.
However, he refused to name the accomplice who was with him on the day.
He said he had a sketchy memory of what had happened on the day, as he took the witness stand at the Appeal Court hearing, which was sitting at Cardiff Crown Court.
But he said he remembered stabbing Aamir two or three times.
When asked why he has suddenly decided to change his story, Hope replied that he did not really know.
He also denied having had an opportunity to collude with Richards in prison.