National Savings 'unlawful' in revoking Welsh language service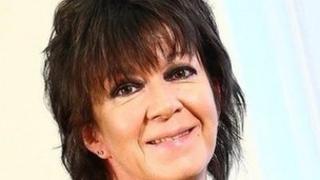 State-owned National Savings and Investments (NS&I) acted unlawfully in its decision to revoke its Welsh language scheme, according to a high court ruling.
The Welsh Language Commissioner said the judgment shows UK government departments cannot "revoke Welsh language services on a whim".
Commissioner Meri Huws was speaking after the ruling was published in the High Court in Cardiff on Thursday.
NS&I said the service will restart.
In a statement, Ms Huws said: "The decision to apply for a judicial review on this issue was not taken lightly but following complaints from service-users this was a step I was determined to take as commissioner.
"The judgement today is proof that I am able to use my powers to stand up for the Welsh language and its speakers.
"I expect to see National Savings and Investments resuming their Welsh language service that they discontinued and that they do that immediately."
Welsh savers
The ruling said NS&I has 1.5m customers in Wales although it has a total of 25m customers with more than £100bn invested in the state-owned savings organisation.
The savings body is best known for Premium Bonds, but also offers a range of other savings and investment accounts.
In its conclusion, the judgment said it "found the decision of NS&I to revoke its Welsh language scheme from 22 April 2013 to have been unlawful" and quashed that decision.
A NS&I spokesperson said: "We accept the judgment and will now start work on reinstating our Welsh language service.
"We have contacted the commissioner today as part of this process and hope to come and meet with her shortly to discuss the reinstatement in more detail."