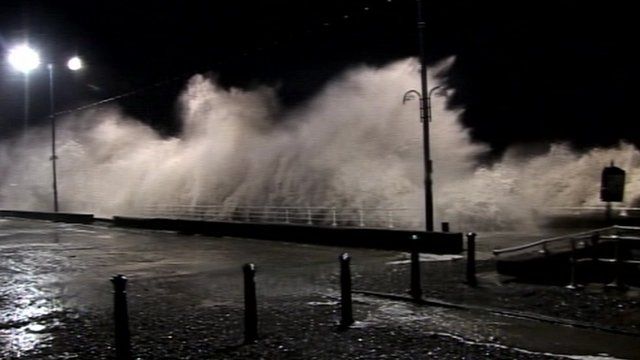 Wales storm: Aberystwyth hit by high tides again
2 February 2014 Last updated at 12:03 GMT
Ten people were rescued after the bus they were on was hit by a large wave in Newgale during high winds and high tides along the Welsh coast on Saturday night.
And Ceredigion Council is assessing the cost of damage to Aberystwyth promenade after high tides and strong winds drove waves onto the seafront for the second time this year.
A coastguard team, council officers and police were on hand to make sure everyone remained safe.
Nine flood warnings and 16 alerts remain in place in Wales.