Eos members vote to continue talks with BBC over new deal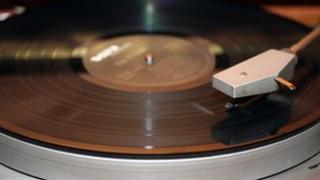 Members of the royalties agency Eos have voted to continue talks with the BBC over a new deal to play their music on services including Radio Cymru.
In December a copyright tribunal ordered the BBC to pay £100,000 a year for the right to broadcast Eos's repertoire of Welsh-language songs.
It was significantly less than the £1.5m the musicians had hoped for.
The £100,000 licence ordered by the tribunal is due to last until the end of December 2015.
The decision to carry on with talks was taken after two special meetings of Eos members were held in Caernarfon and Cardiff.
The dispute between the BBC and Eos arose from a change by the Performing Right Society (PRS) in 2007 which many Welsh language artists claimed cut their royalty payments by as much as 85%.
Around 300 musicians who broke away from PRS after claiming Welsh language musicians were being paid substantially less than their English language counterparts were represented by Eos.