Helpline set up for liver surgeon's Leicester patients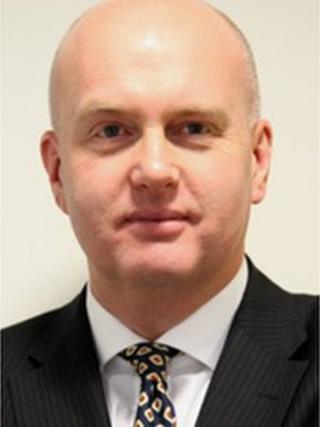 A helpline is being set up for patients treated by a liver surgeon linked to the "avoidable deaths" of eight people in Wales, after it emerged he worked in Leicester for 11 years.
BBC Wales learned Prof David Berry was suspended from the University Hospital of Wales earlier this year after a professional work review.
It found that of 31 of his patients, 10 died and eight were avoidable.
Prof Berry was based at Leicester General Hospital from 1999 to 2011.
Dr Kevin Harris, director at the University Hospitals of Leicester NHS Trust, said: "We can confirm that surgeon Professor David Berry recently suspended in Wales, was once employed by the trust.
"Monitoring of outcomes showed Professor Berry's results were in line with those of his peers in the 2009/10 i.e. the year he left the hospital.
"However, looking back over a longer period there were occasions where Professor Berry's outcomes were not as good as those of his colleagues, although it is important to stress that this is not of the same magnitude as that discovered in Wales.
"This is specialist surgery and there are a number of reasons why this might be the case, so rather than speculate we have asked the Royal College of Surgeons to carry out an independent, impartial review of Professor Berry's cases and once that review is complete we will report back."
'Unreserved apologies'
Prof Berry, who moved to work in south Wales from the Leicester area, was originally put on restricted practice in October 2012 following concerns about the outcomes of some liver patients in his care.
An initial internal investigation confirmed Cardiff and Vale Community Health Council's concerns and he was fully suspended from duties in January this year.
Two further independent reviews by the Royal College of Surgeons (RCS) followed.
The Cardiff and Vale University Health Board has issued "unreserved apologies" to every family affected.
Earlier, South Wales Police said it had liaised with the coroner over the deaths and was "now in consultation with the Crown Prosecution Service to examine the facts".