Top 10 silliest excuses made for not paying road tax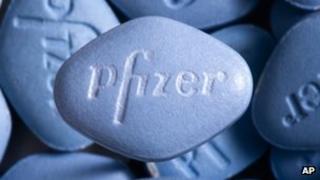 The DVLA has released its top 10 of excuses made by those who do not pay their road tax such as people falling out of trees to others taking too much erectile dysfunction drug Viagra.
The Swansea-based DVLA branded the excuses as amongst the silliest it had received from people who fail to pay.
Others included a car not being worth more than the tax and forgetting about the vehicle.
The DVLA said people could pay online at any time of day or night.
Carolyn Williams, head of digital services, said: "The vast majority of people tax their car on time but it amazes me to see the excuses people come up with.
"It is easier than ever before for people to tax their car and our digital services are designed to be used any time of day or night to fit in with people's lifestyles.
"There really is no need for silly excuses," she added.
Road tax - technically vehicle excise duty - is now rated depending on a vehicle's carbon dioxide emission level and ranges from nothing to £490 for cars registered after 2001.
The DVLA listed the 10 silliest excuses as:
My accountant told me I'm due a tax rebate so I didn't think I needed to pay again this year.
I was on my way to the Post Office to tax the car and called into the betting shop - there was a horse running at Doncaster called Don't Do It so I bet on that with my car tax money instead. It lost.
My mate said that if the cost of the tax is more than what the car is worth you haven't got to pay it. It's not, so I didn't.
I fell out of a tree picking plums and broke both my arms.
I took too much Viagra and couldn't leave the house.
I'd forgotten the motorbike was in my garage - it was hidden behind the BBQ so it's not my fault.
I had man flu and couldn't go to the Post Office.
I've been out of the country for four months and I forgot where I parked my car.
My dog ate the reminder.
My reminder on my phone didn't work so it's not my fault.