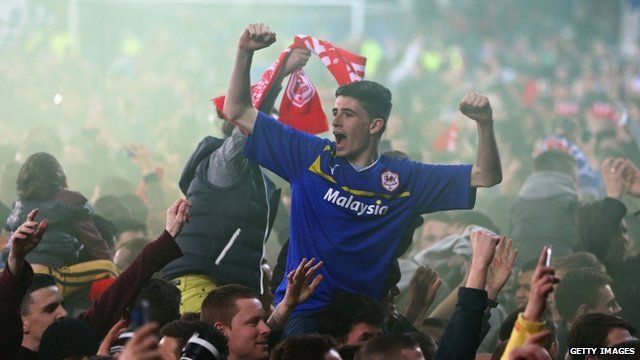 Cardiff City fans seek details over £24m Langston debt deal
23 July 2013 Last updated at 11:34 BST
Cardiff City fans are calling on the club's owner to reveal more details about a deal to settle £24m in debts to creditors Langston Corporation whose spokesman is former Cardiff City owner Sam Hammam.
Cardiff City Supporters Trust said not all fans would be happy Mr Hammam was made honorary president in the deal.
Trust chairman Tim Hartley told BBC Radio Wales presenter Mai Davies more transparency was needed about the arrangement to explain to fans what exactly has been agreed.