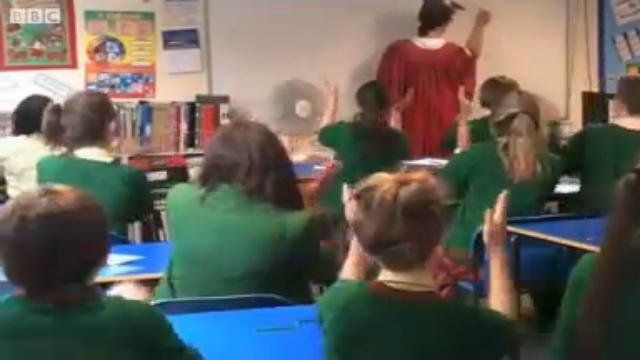 Denbigh's St Brigid's pupils in film fight to safe school
22 July 2013 Last updated at 11:14 BST
Pupils have issued a Youtube film plea to safeguard the future of their school amid plans to merge faith education in Denbighshire.
The county council proposes replacing St Brigid's School in Denbigh and Rhyl's Blessed Edward Jones and open a joint faith school in 2014.
A film by pupils trying to keep St Brigid's open has had 9,500 views.
The council says the plan has been drawn up to ensure it can "sustain quality education into the future".