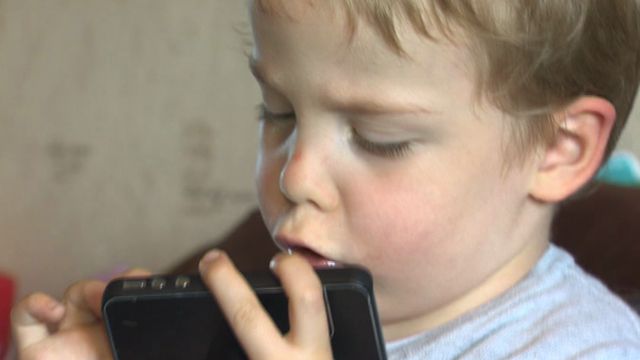 £22,000 gift helps Kyle Weaver, three, walk
5 July 2013 Last updated at 13:01 BST
Kyle Weaver, a Colwyn Bay three-year-old with cerebral palsy, has a chance to walk on his own thanks to a life-changing operation in the United States.
Almost half of the cost of the £50,000 surgery came from money raised by another family who also live in Conwy.
Treatment was made possible after Kevin and Christine Williams donated money raised for their daughter, Abigail, who no longer benefits from continued treatment.
Kyle's mother and father, Simon and Sam, say the operation has already made a huge impact to their son's life.