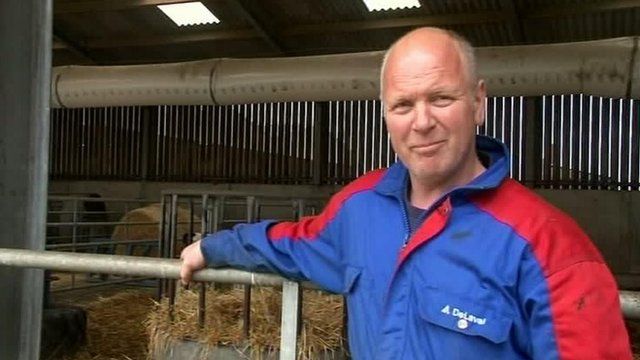 Keep farm wages powers, says herdsman Frank Layton
2 July 2013 Last updated at 16:44 BST
An emergency bill was introduced last week to allow the Welsh government to have powers over farm workers' pay and conditions in Wales.
The bill is scheduled to be passed by mid-July in contrast to the normal period of several months.
It would allow Welsh ministers to retain the functions of the Agricultural Wages Board (AWB), which was abolished on 25 June.
The board set the pay and conditions of more than 13,000 Welsh farm workers.
Here, BBC Wales Today's Abigail Neal talks to herdsman Frank Layton at Clarbeston Grange Farm near Haverfordwest, Pembrokeshire. He explains why he thinks the board's functions should be retained.