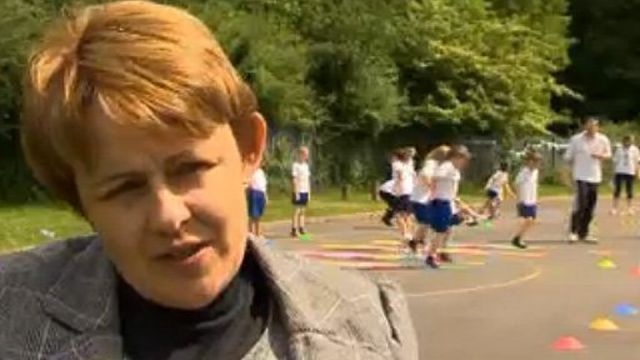 Baroness Tanni Grey-Thompson: PE plan aims for 'well rounded children'
24 June 2013 Last updated at 13:25 BST
PE should be given the same status as maths, English, science and Welsh in schools to help tackle obesity in Wales, experts have recommended.
A group chaired by Paralympic multi-gold medallist Baroness Tanni Grey-Thompson says it would be the first country in the world to take that step.
It would mean more time for sport, but unions worry too many core curriculum subjects could dilute their importance.
The Welsh government said it would consider the recommendation.
Baroness Grey-Thompson told BBC Wales education correspondent Arwyn Jones the aim was to produce "well rounded children".