Powys council cut lawns at homes it no longer owned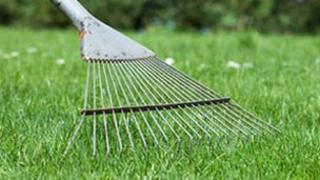 A council grass cutting service for infirm tenants where officials found they were trimming the lawns of homes they no longer owned has been scrapped.
The scheme was introduced in 1996 to help older or disabled tenants in the old county of Montgomeryshire who struggled to maintain their gardens.
Powys council said it was difficult to justify a service which was not available in other parts of the county.
Scrapping it affects 568 homes but will save the authority £50,000.
In a report, cabinet member for social services, care, health and housing Rosemarie Harris said: "The study has revealed that we are cutting grass at some properties that we no longer own.
"Furthermore, where tenants who have been assessed as requiring this service are no longer resident in the properties in question, the service has continued to be provided regardless of the current tenant's ability to carry out the works themselves."
She said there were clearly difficulties in justifying continuation of the service.
She said it was also a question of fairness in that free grass cutting was only available to tenants in the north of the county.
The decision was taken at the end of April but the details have just come to light.