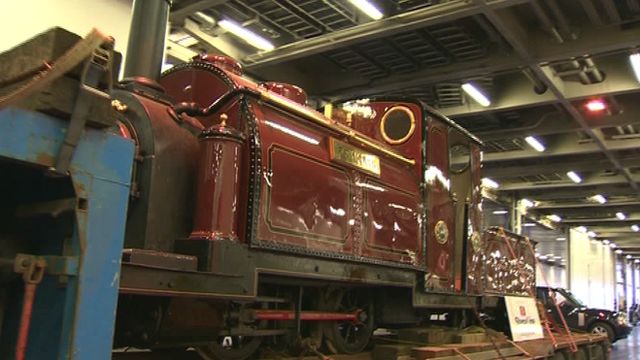 Ffestiniog Railway steam train takes the ferry
4 June 2013 Last updated at 19:57 BST
An historic steam railway engine is taking a ferry trip from Wales to Dublin to celebrate its 150th birthday.
Princess belongs to the Ffestiniog Railway in Gwynedd and was built in 1863 to haul slate trucks from the quarries in Blaenau Ffestiniog.
She was one of the first steam locos ever built for a narrow gauge line.
The visit marks a long standing connection between the railway and Ireland, home to many of the investors who provided money to build the line.