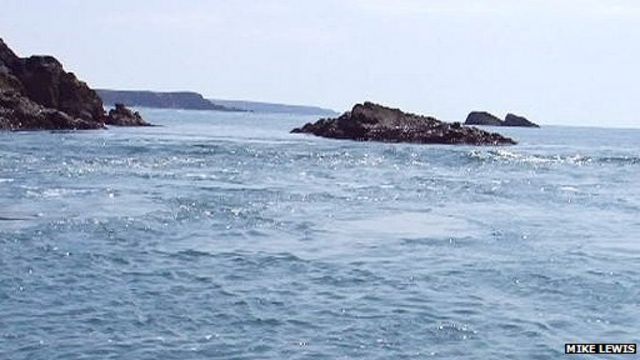 Passenger's video from inside boat when it hits rock near Skomer
26 May 2013 Last updated at 12:28 BST
One of the passengers was filming from inside a boat off Pembrokeshire when it hit a rock, leading to a rescue operation.
The Lady Helen issued a mayday, started taking in water and 48 passengers were transferred to other boats on Saturday afternoon.
Mike Lewis captured the thud when the boat hit the rock near Skomer Island.
He said: "The boat pivoted and we turned 180 degrees. It was quite scary."