Youth business: Nurture entrepreneurs at school - FSB Wales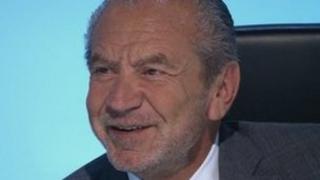 Young people in Wales become less keen to start their own business the longer they are in the school system, a study has found.
While a third of 11-13-year-olds wanted to become the next Lord Sugar or Sir Richard Branson, that fell to 18% by the time pupils had reached 17 and 18.
The Federation of Small Businesses (FSB) Wales research aims to show the need to nurture young entrepreneurs.
It will be used by a Welsh assembly committee looking into the issue.
The study found that younger pupils identified the ability to manage money as one of the key skills needed to set up a business.
However, among the older students, the majority identified financial risks as the main barrier that would stop them from starting a business.
Living in rural areas, the current economic climate and "not knowing where to start" were also cited as difficulties in becoming entrepreneurs.
Most of the pupils questioned said they had taken part in some form of enterprise education exercise in their school.
But while the study did find evidence of a culture of entrepreneurship among pupils, it identified that more focus on self employment options in careers advice could encourage more to go on to start their own business.
FSB Wales said that while the Welsh government had helped to move forward attitudes of entrepreneurship among young people, more needed to be done to make their ambitions a reality.
"At a time when many are concerned at issues of youth unemployment, starting a business may provide opportunities for young people that they may not be able to have working for others," said Janet Jones, chair of the FSB's Welsh Policy Unit.
"So it is vital that we look at practical measures to help young people take that first step in going into business for themselves."
The research - which focused on 214 school and university students in Wales - has been submitted to the assembly's enterprise and business committee's inquiry into youth entrepreneurship.
It comes after recent figures showed there were 42 business start-ups per 10,000 of the population in Wales, compared to a UK figure of 64 per 10,000.
There has also been a "steady decline" in the number of businesses in Wales, according to FSB Wales.
However, the number of young Welsh people aged 18-29 setting up businesses had increased steadily over the last decade, FSB Wales said, adding this could be partly down to the Welsh government policies to encourage young entrepreneurs.