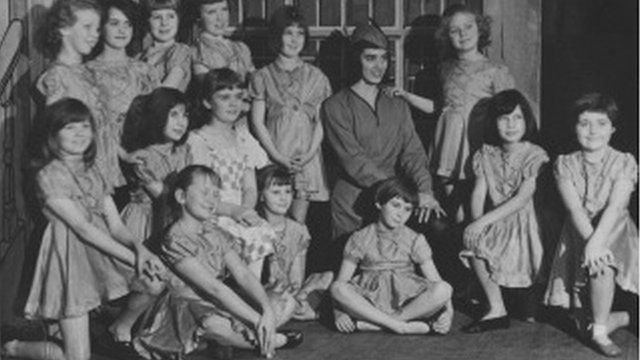 Rhyl's Little Theatre for children marks 50th anniversary
18 May 2013 Last updated at 17:53 BST
A gala is being held in Denbighshire to mark the 50th anniversary of Rhyl's Little Theatre, which was purpose-built theatre for children.
It opened in its current building in 1963 and now original members now help run it.
Theatre director Gwynne Williams joined the theatre as an eight-year-old, a year after it opened, and Imarlie Stewart, aged 14, sings in Saturday's gala.
They spoke to Peter Johnson on BBC Radio Wales' Good Morning Wales.