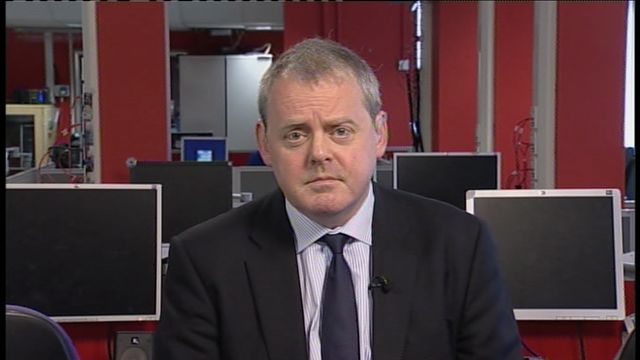 EU vote: I'm mainstream not a rebel - Tory MP Guto Bebb
12 May 2013 Last updated at 12:48 BST
Guto Bebb, the Conservative MP for Aberconwy is expected to support a backbench amendment criticising the fact that last week's Queen's Speech did not guarantee a ballot on the UK's membership of the European Union.
Downing Street is saying that Conservative ministers will be "guided" to abstain if there is a vote in the Commons.
Mr Bebb spoke to Carl Roberts on Sunday Politics Wales, who first asked him whether he was one of the backbench "rebels".