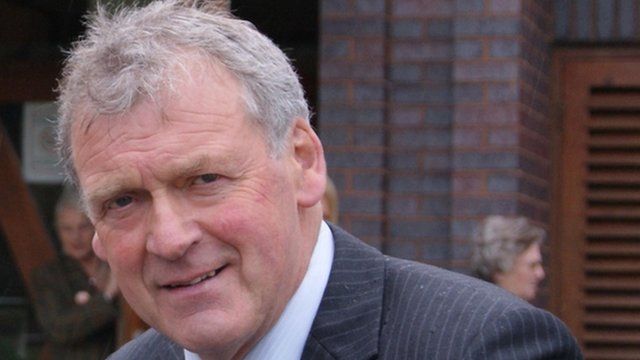 Eurosceptic MP Glyn Davies backs government on EU vote
12 May 2013 Last updated at 10:42 BST
Conservative Montgomeryshire MP Glyn Davies says he will support the government in a Commons vote on the failure to introduce laws guaranteeing a referendum on the UK's EU membership.
Conservative ministers are being advised to abstain in a the vote which is expected during the week.
It is thought about 100 backbench MPs could oppose government policy.
However, Glyn Davies, a Eurosceptic, told Vaughan Roderick on Sunday Supplement on BBC Radio Wales he would vote against any amendment expressing regret that there was no EU referendum Bill in last week's the Queen's Speech.