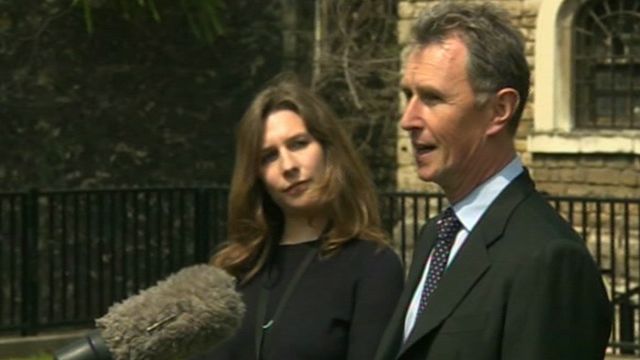 Arrested MP Nigel Evans is 'overwhelmed' by support
8 May 2013 Last updated at 08:13 BST
The Swansea-born Conservative MP Nigel Evans says he has been overwhelmed by the support of colleagues after his arrest on suspicion of rape and sexual assault.
The Conservative MP, who denies any wrongdoing, said he had gone through the "worst two days of my life", but added that he was back at work.
Mr Evans said he would be in the Commons for Wednesday Queen's Speech.
He was questioned by Lancashire police on Saturday.
David Cornock reports.